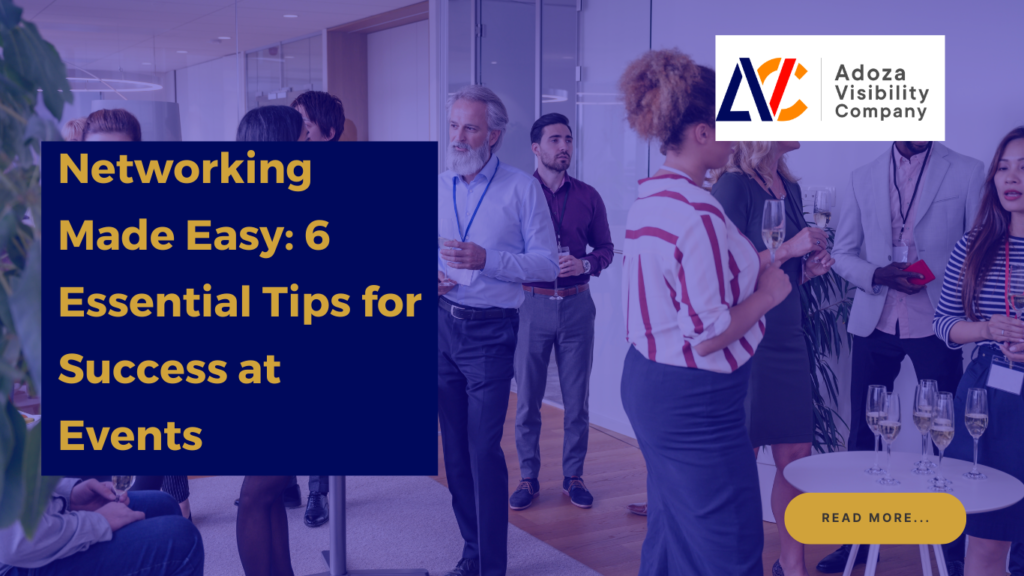 "Networking is marketing. Marketing yourself, your uniqueness, what you stand for." Quotes Christine Comaford-Lynch. Events are a great place to network yourself, your business or organisation.
This quote reminds me of a Business marketing conference I attended earlier this year. I wore my business branded T-shirt to the event. While I answered a question, one of the panelists was curious about what I do and I passionately shared the solution I provide to solve visibility problems for professionals. There and then, I got a couple of leads that led to an eventual purchase of my service.
Therefore, this article aims to share grave mistakes people make when connecting at events, the reasons why you should attend events and pro tips to effectively network at events with practical examples.
6 Grave Mistakes People Make While Networking at Events
Shoving business cards at people rather than connecting with people
Being invisible at events
Being late for an event
Dressing shabbily and inappropriately for an event
Hoarding connection and information during and after the events
Not sociable and active during the event
5 Reasons To Attend Networking Events
Attending events shouldn't be about taking pictures and just being present for the fun of it. It is deliberate and conscious to gain all of the opportunities available in networking events. So here are 5 reasons to attend networking events.
Explore possible job opportunities
Events are a great place to explore job opportunities. People share opportunities and are looking for talents to fill roles and solve problems. At events, the host, guests and even attendees can be a potential recruiter, employee, employer, business partner or even connector to future possible business deals and job opportunities.
Ability to exchange ideas with like minded people
Events are usually centred on a goal, mission, vision or objectives. So it is usually a group of like minded or enthusiasts of a topic or industry who come together to share knowledge and insights. Hence, the event is a good opportunity to rub minds to agree or disagree on issues of interest. This can also help inspire and energise you in your work, business or career.
Helps with visibility
Attending events, especially networking events, makes you not to be "out of sight , out of mind". This helps you to be visible in your career or industry as you are seen especially in a saturated industry. You are top of mind as you navigate relationships and build valuable relationships as you attend online or onsite events.
Aids to establish local customer/clients base
Events help you establish human connection amongst your customers and clients. This can also help you connect with entrepreneurs and professionals who may be interested in collaboration and partnership to boost growth and results.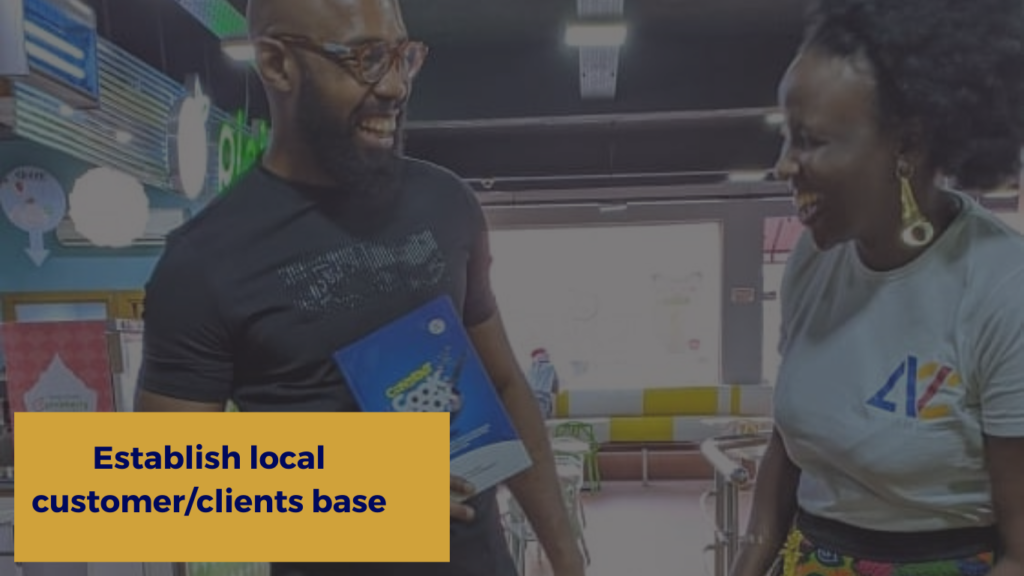 Helps to reassess your skills and business
Being at events helps you to realise that you can always upskill and upscale to give room for more growth. You may think you have already mastered your craft or skill but showing up at events helps you realise that there is always more to achieve. Do not be content with your level and keep learning and growing.
There are more reasons why you should attend networking but these specific reasons are enough pointers to leave your comfort zone to attend events.
6 Pro Tips to Network Effectively at Events
Networking at events can be superfluous but I would advise that you need not to perform to be liked or considered valuable. Do not forget that people are drawn to people who are their authentic self with no fluffs around them. Be comfortable in your skin always. Now, we would be sharing helpful tips to navigate networking at events. These include:

1. Be prepared for the events:
We highly recommend that you adequately prepare for the events before the D-day. Get to know what the theme is, the speakers and their topics, the venue of the event, what likely questions you can ask. This helps you get mentally prepared to participate fully. Also, attending early gets you to be noticed by the organisers and others and may even be entitled to freebies for early attendees.
2. Dress appropriately : there are different dressings for different occasions. Ensure you find out the dress code or theme for the event. This helps you avoid being overdressed or underdressed. Dress the way you want to be addressed. For example, it would be awkward to wear orange hair to formal events or put on slippers to business events. In fact, this may cause you low self esteem and low confidence.
3. Be an active participant. Being present and engaged at an event helps you network easily and effortlessly. Avoid mindless scrolling on your phone so you can concentrate. During the events, it's good practice to take notes of discussion and knowledge shared during the course of the events.
This shows you are serious and willing to learn. In fact you can also use the points taken down as a conversation starter to connect with the host, guests, attendees during and after the events either online or offline.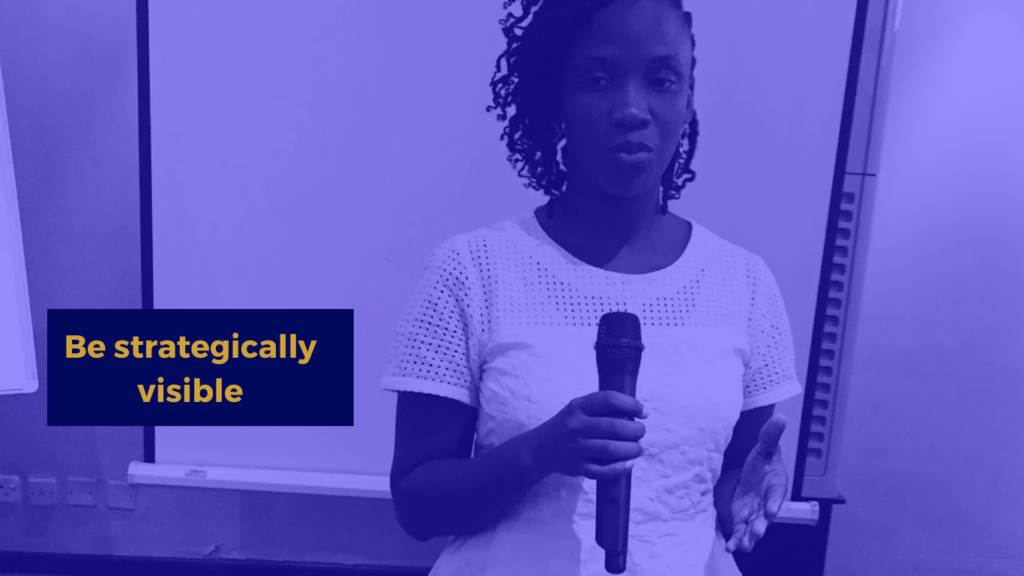 4. Be strategically visible: This is key to effective networking. Even as an introvert, you can still be strategically visible to those that matter. You can do this by asking intelligent questions, sharing your thoughts and contributing smartly during Q and A sessions. Take pictures and share on socials, live tweets using the event hashtags. This helps you get visible to the host, guests and other attendees.
5. Build connection: This should be done during and after the events. Get to know people. reach out to people to converse with them. Never leave without sharing cards with a note on it. And in this digital age, it is an opportunity to connect on social media platforms to continue the conversation
.Also, the real power in networking happens after the event. In fact, the opportunity is in the follow up. It is best to follow up on people you have met a few hours or days after so they can actually remember and easily connect with you. As you follow up, make it personal so that your message , email or call does not sound awkward and regular. For example, talk about the questions or answers they asked or answered, the insights they shared, their dressing, speech or anything memorable to be top of mind.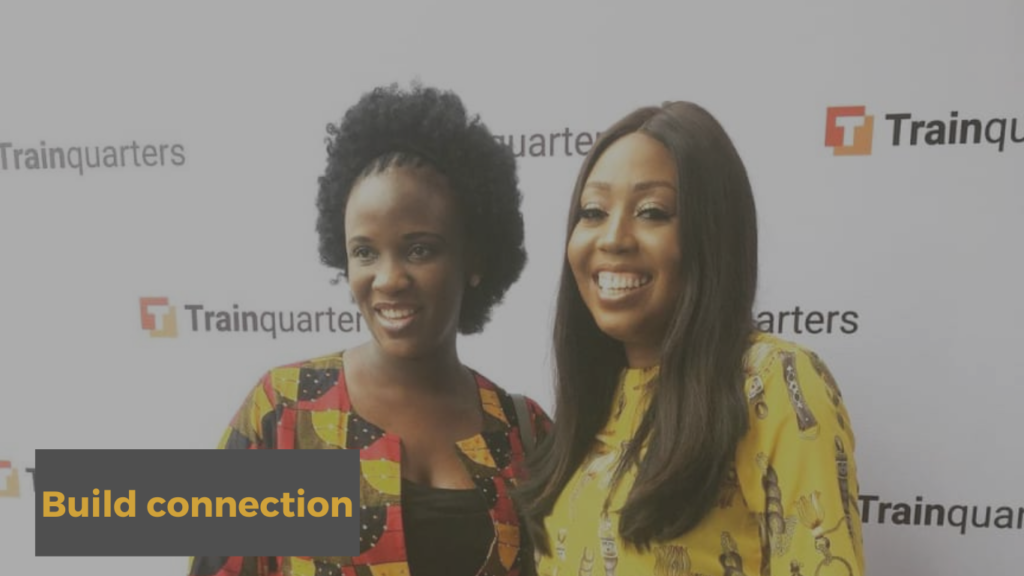 6. Be a connector: Sharing is caring like is no less true than we knew as kids. Be open to sharing your network and connect people to those who can help them solve problems and vice versa. The connector is as good as the connection itself and both parties will always be grateful to you. Do you know someone in an industry or a person that has the skills someone needs? Share! Develop an attitude of giving without seeking for something favours or rewards in return.
In conclusion, it takes intentionality and genuine care in people to network effectively at events.
You can check out our detailed blogpost on how to use events to generate leads and profit for your business.
We hope the tips help and if you have thoughts and suggestions do let us know in the comments section below.